Featured Projects:

Lake Shore Elementary



Rockview Elementary


Completed Projects:
Atholton High School
Central High School
Churchill Road Elementary School
Earle B. Wood Middle School
Francis Scott Key Jr. High School
Hayfield Middle School
Howard County Vocational School
Howard High School
Kenwood High School
Laurel High School
Magruder High School
Maryland School for the Blind (Phase I & II)
Montgomery College (Germantown)
Montgomery College (Rockville)
Mount Hebron High School
Parkville High School
Perry Hall Middle School
Pine Spring Elementary School
Southgate Elementary School
Therapeutic & Recreational Riding Center
Towson University
Waverly Elementary School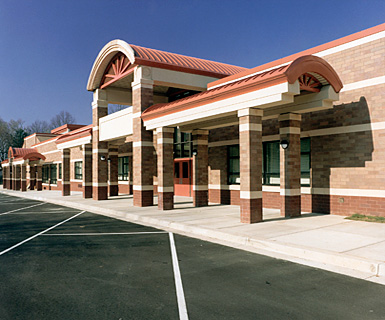 Project Description
Project included a complete interior demolition and renovation of the entire structure. The scope incorporated a new gymnasium, auditorium, classrooms, offices and administrative areas. The project also called for the site development of seven acres including recreational fields. The entire area constructed was 85,000 square feet.