OUR HISTORY | STRUCTURE & PHILOSOPHY | OUR PEOPLE | COMMUNITY AFFAIRS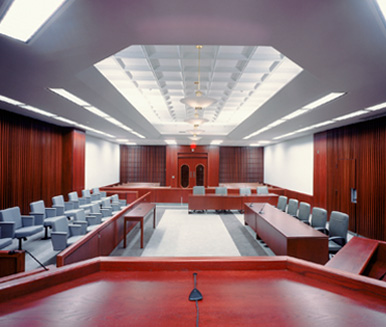 STRUCTURE

We believe that the key to delivering a project on time and within budget is communication. Communication of problems, deficiencies, and of course, solutions. We strongly believe that we have the unique structure to best satisfy your needs. The planning teams for our projects involve all supervisory and appropriate non-supervisory personnel who will be responsible for carrying out the plan. The project team would include the estimator/scheduler, project manager, field supervisor, shop supervisor and key shop craftsmen. Failing to involve everyone concerned with the plan and capable of contributing to the plan is analogous to assigning responsibility without authority, and the result is often exasperation, delays, and cost overruns. We believe that people involved in planning a change develop a kinship towards the change process, resulting in greater sense of team effort. Cultivating this sense of teamwork throughout the company results in the entire staff - both office and field personnel - working toward common goals, thus minimizing problems.

PHILOSOPHY

Client focused rather than project focused.
Exceeding client expectations guarantees our continuing success.
Our focus over three generations on quality and hard work has been an integral part of our success and a continued focus on these values ensures our continuing success.
Our in-house trades and craftsmen have been a large part of our growth instead of relying on "low bid" subcontractors.
Involvement of all personnel- field, management, and administrative-on a project team from inception is important to maintaining and fostering teamwork, responsibility and working towards a common goal.