OUR HISTORY | STRUCTURE & PHILOSOPHY | OUR PEOPLE | COMMUNITY AFFAIRS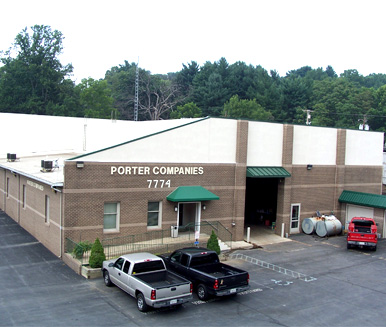 Bob Porter Company, Inc. (Porter Company) was founded in 1979 primarily as a drywall and acoustical contractor serving the interior renovation market of central Maryland and Washington, DC. As the company grew through the years due to a high rate of client satisfaction, repeat business, and Mr. Porter's direct involvement and attention to detail on each project, Porter Company evolved to further provide turn key services for their clients. Today Porter Company is a full service general contracting and construction management firm based out of Woodbine, Maryland. We have successfully completed projects in the commercial, educational, government, automotive, retail and corporate office environments. Porter Company has extensive experience in renovation and base building construction, with a specialty in occupied setting projects. The expertise exhibited by our construction professionals, coupled with our belief that the needs of our clients are of paramount importance to our continuing success, has earned our company a remarkable volume of repeat business from our customers over the last 31 years.

Client satisfaction remains to be our goal in every construction project. Since the company's founding, the principal and values that fueled the achievement of that goal have become the foundation of our firm in the ever-changing construction market. Our focus over three generations on quality and hard work has been an integral part of our success and a continued focus on these values ensures our continuing success.

Today, our mission of serving the construction industry has not changed; rather it has become the pillars of our success. Our organization is made up of top construction industry professionals, possessing extensive knowledge and expertise in the construction business. The company's key personnel on average have in excess of twenty years of construction experience in various trades. These traits coupled with our mission to provide excellent client service through knowledge, integrity and craftsmanship are what continue to fuel our goals of serving the construction industry.

You won't find a better organized or more efficient general contractor that is so dedicated to serving the customer. Let Bob Porter Company put our knowledge, professionalism and efficiency to work for you.