Featured Projects:


Western Regional Park
Completed Projects:
Air Mobility Command
B&O Railroad Museum/Station
Central Intelligence Agency
Gaithersburg Firehouse
Joppa Post Office (USPS)
Montgomery County Detention Center
Motor Vehicle Administration
Oakland Mills High School
Salisbury Post Office (USPS)
Sykesville Post Office (USPS)
The Children's Guild
The Warfield Government Building
Therapeutic & Recreational Riding Center
Thomas Waxler Detention Center
United States Department of Immigration & Naturalization
United States Department of Justice
William F. Bolger Academy (USPS)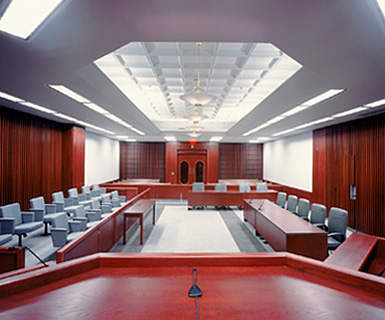 Project Description
Project called for extensive demolition and renovation of two courtrooms in an occupied judicial building. The scope required a great deal of millwork as well as paneling and upgrading of all architectural finishes. This project featured the unique construction of a structural steel catwalk system above the ceiling of the courtrooms. This system additionally included installation of a holding cell for the defendants, a one-stop elevator, and soundproofing.