Featured Projects:

Fitzgerald Toyota Service Center



Inter-American Development Bank



Shenandoah Building



US Airways Headquarters Building

Completed Projects:
America's Promise
Donaldson Funeral Home
Eric Friedman Library
Fitzgerald Automotive
General Electric Information Services
Globecomm Systems, Inc.
Hyatt Regency Hotel
Ligon Estate
Lockheed Martin
Logicon Eagle Technology
McArdle Printing Company
Montgomery Airpark Business Center
Montgomery Village Medical Center
National Press Building
Northrop Grumman Corporation
Oak Grove AME Zion Church
Olney Theater
PRC Corporation
Quality Dialysis Center
Renal Care & Management
Robert F. Kennedy Estate - Hickory Hill
Rockville City Hall
Sandy Spring National Bank
Southwest Airlines
State Farm Insurance Company
The Lincoln Building
The Penn Building
Van Buren Building - GSA
Washington Adventist Hospital
Win Kelly Automotive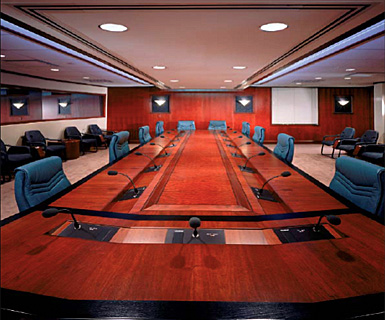 Project Description
Project featured interior renovation of bank trading areas. Extensive mechanical and electrical upgrades were implemented, including a sound booth system for the linguistic translator for the various countries. The 10,000 square foot renovation also included a full boardroom, showers and other amenities for employees. This project was completed under an occupied setting.